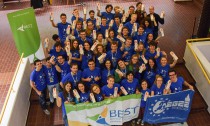 In October 2014, I met BEST (the Board of European Students of Technology) in their Regional Meeting (RM) in Brno for the first time. I had such a good experience as participant that I decided to be part of it once again but this time as a co-organizer. The second week of February, I traveled to Graz, and my first adventure as co-organizer in the BEST Winter Course: "Smart Antennas – Stay Tuned" began.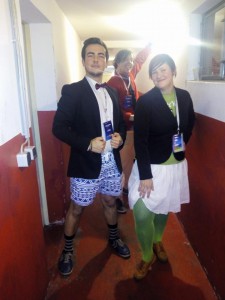 Saturday 7th of February, I arrive to Graz and one of the organizers picks me up. We go to the hostel and get ready for the first party, "Haut Chic Bas Choc" (Top chic, bottom shock) is the topic and of course, AEGEE was ready!
As we arrive to the party, I met BESTies and students from other associations from Austria, Belgium, Bosnia, Croatia, Czech Republic, Estonia, German...
mehr...