In English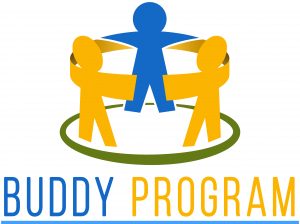 Within the buddy program we forge links between local and international students to help the internationals have a good and easy start in Dresden.
Click here for a more detailed description of the program in English including the application form.
Auf Deutsch
Im Buddy Program betreuen lokale Studierende aus Dresden internationale Studenten , damit sie einen guten und einfacheren Einstieg in den Uni-Alltag in Dresden haben.
Klicke hier um zu einer genaueren Beschreibung des Programms inklusive Anmeldeformular zu gelangen.