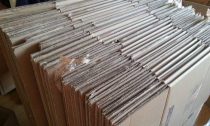 There is news about our office from the Institute for International Students Affairs that we use together with ESN Dresden: From 1st September on we will have a new, more modern one! The main advantage of us moving is that our new office will be right on the campus of TU Dresden whereas the old office building was not. The new address for visiting us will be:
Bergstraße 66c
König-Bau
Room E07
01069 Dresden
That's inside the newly build/rennovated building next to Hörsaalzentrum (HSZ) up the street.
Our mailing address though will not change, it will remain:
AEGEE-Dresden e.V.
c/o Akademisches Auslandsamt der TU Dresden
Strehlener Straße 22
01069 Dresden
mehr...