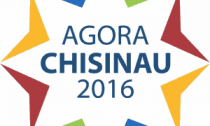 We are happy to announce that the applications for our second general assembly of 2016, the
Autumn Agora 2016
, are now open. The Agora will happen in Chişinău this time and will take place from 12th till 16th October 2016.
The application system will close on 14th August, so please make sure to apply on time.
You can find some more info about the organizers from AEGEE-Chişinău and their plans about the Agora in this article of the AEGEE magazine Golden Times.

mehr...